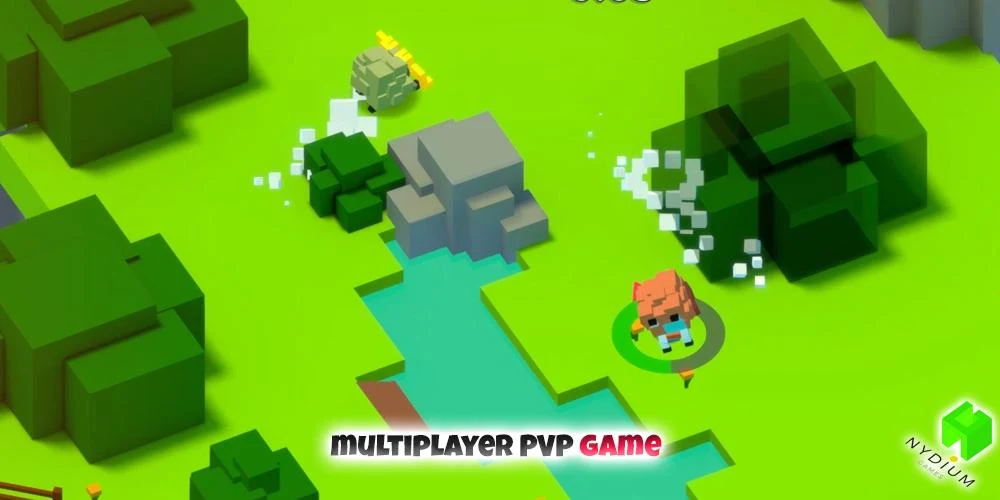 Dynamic, skill-based gameplay
Ragdoll-based colision physics will give you a lot of fun while dashing your opponents + there will be no two identical rounds.
Plan your next attack well as there is not much room for mistakes…
… seeing the map is falling apart every 10 seconds*.
*RAMROYALE gamemode only.
Quick selectable taunts
If you want to make ram sounds – just do it.
You can quickly choose taunts like: evil, angry, sad, or happy.
That way you can express yourself while preparing to headbutt once again.
Train with our A.I. rams
Wanna get skilled before jumping into ranked rounds with other peoples' rams?
We have studied rams behaviour carefully in their natural environment almost
6 months and basically all what we came up with is… that they are just headbutting each other all the time.
So we implemented it into our A.I. rams to give you best headbutting training experience.
About us
We are a small gamestudio located in Wroclaw, Poland.
There are 3 of us but we often use some help from graphic and animation freelancers.
We started working on RAMAGEDDON in May 2018.
This is our first game project, currently in open beta phase.
Contact Us
If you have any questions or suggestions about our Privacy Policy, do not hesitate to contact us: [email protected]